Mathilde Nostitz
and
Milan Pešák
President of Czech Blind United
would like to invite you to a
GALA CONCERT
of visually impaired soloists
and
the Prague FOK Symphony Orchestra
on the occasion of
the International Day of the Disabled
on December 3rd, 2005, 7.30 p.m.
in the Spanish Hall of Prague Castle
The concert will be preceded by a ceremony to award
the Prize of the Czech Minister of Health for Active Work for the Benefit of Disabled People
and
the Prize of the Czech Minister of Health for the Advancement of Health and Social Care
General partner: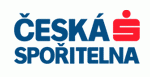 This concert is held thanks to the kind contribution of Česká spořitelna, a.s., a long-term partner of the White Pencil fundraising campaign.
Partner of the concert:
Czech Blind United wishes to express thanks to all those participating in the implementation of this special project.
Bank account: Česká spořitelna, a.s., č.ú. 11223322/0800 var. sym. 9230
After the concert, you are cordially invited to enjoy a glass of wine in Rothmayer's Hall.
Programme:
Juraj Filas
Poslední sen starého dubu
Joseph Haydn
koncert D-dur pro flétnu a orchestr
Allegro moderato - Adagio - Allegro molto
Poul Schierbeck
Čínská flétna (Den kinesiske Flojte af)
Georg Friedrich Händel
árie Odpusť mi, šlechetný vítězi z opery Herkules
árie Můj otče z opery Herkules
árie Cara Speme... z opery Giulio Cesare
árie Cara sposa, largo, z opery Rinaldo
Účinkují:
Dorte Vestergaard-Poulsen - Mezzo Sopran
Šimon Polakovič - flétna
Petr Vronský
diriguje Symfonický orchestr FOK
Kühnův dětský sbor vedený prof. Jiřím Chválou
---

Ladies and Gentlemen,
December 3rd is the International Day of the Disabled.
I am delighted that the Czech Blind United has chosen this day to hold a gala concert at the Spanish Hall in Prague Castle. It is entirely appropriate that Šimon Polakovič and Dorte Vestergaard-Poulsen should perform with the Chamber Orchestra of the Prague FOK Symphony Orchestra at the concert. They are both highly talented blind musicians and I am looking forward to hearing them play.
I recommend this concert to you and hope that you will be able to give it your support, either as a sponsor or simply by attending.
I know that all donations and sponsorship will go to a worthy cause.
Yours sincerely
Mathilde Nostitz
---
Ladies and Gentlemen,
On December 3, we commemorate the International Day of the Disabled. I would like to use this opportunity to invite you to a gala concert given on this occasion in the Spanish Hall of the Prague Castle, on 3rd December 2005 at 7.30pm, under the auspices of Her Grace, Countess Mathilda Nostitz. Prague Symphony conducted by Petr Vronský will present works by J. Filas, J. Haydn, P. Schiebeck, and G.F. Händel. The soloists will be Šimon Polakovič (flute) and Dorte Vestergaard-Poulsen (singing). Both are distinguished international performers, and both are blind.
One of the objectives of the concert is to raise the awareness of the activities of Czech Blind United, and to explain how we help the blind and partially sighted in the Czech Republic. We are a nationwide, non-profit making organization with about 12,000 members, a number growing every year. We also provide our services to additional 2,000 people who are not our members. We employ 128 employees covering all regions of the country. Our strategy is to target our assistance to those areas where it is specifically required by the visually impaired. Basically, these areas are:
off-site rehabilitation - reading and writing in Braille, mobility training, independent living skills,
residential rehabilitation - re-training after loss of vision, PC literacy, masseur courses, basket weaving, pottery workshops, typing, telephone services,
guide dogs training,
transcription and data conversion and processing for the blind /Braille, digital media/
internet services for the blind,
magazines for the blind - in Braille, large print and audio,
social and legal advisory services.
By supporting us, you will ensure that those who are visually impaired will continue to lead full, productive lives and will retain their independence. You can help our work by attending this concert and sending us a donation of CZK 500 per ticket. For CZK 5,000 we will send you 10 tickets, which you can give to your employees or customers - perhaps as an early Christmas present. You may also decide to become a sponsor of our concert. In that case, please feel free to contact us for further negotiations.
I look forward to meeting you at the concert.
Yours Sincerely
Milan Pešák
President of Czech Blind United
---
Šimon Polakovič (1988) - flute
Was born in Ostrava. He lost his sight soon after birth. Polakovič completed his school years in Havířov. He started playing the flute in 2001. Currently, he is a student in the second year of the J. Deyl's Academy of Music in Prague in the class of Professor V. Paulík. In 2004 and 2005 he won the first prize in the "White Cane" competition in the under 18 years of age category.
---
The stay of the Danish artist Dorte Vestergaard-Poulsen is sponsored by the Royal Danish Embassy.
Dorte Vestergaard-Poulsen (1969) - mezzo soprano
Was born two months premature. In the incubator her sight was damaged. She cannot see with her left eye and the function of the right eye was damaged by 2/3 compared with a normal condition.
In 1982, she underwent an urgent operation for glaucoma in her left eye and now she has an eye prosthesis.
Singing has always been an important part of her life. As a child she participated in musicals (among others with grand-cousin Bo Skovhus, now an internationally famed opera singer). At secondary school she sang in the role of Pamina in Mozart's Magic Flute and started giving solo performances, e.g. at the Music Cabaret of South Jutland Secondary Music and Theatrical School or at the Tyrol's Summer at the Herning Congress Centre in Jutland (Denmark). After completing grammar school, she studied music at the Pedagogical Faculty in Silkeborg. In 1999 she graduated from the Music Academy in Esbjerg under Prof. Ib Flemming Hansen. From 1999 she was studying individually under opera singer Sten Byriel and under opera singer Helene Gjerris. Among other things she sang in the operas: Mozart: Magic Flute - the principal boy, Pergolesi: La Serva Padrona - Serpina, Hornemann: Aladdin - an elf, Carl Nielsen: 'Masquerade - Pernille. Since 2001 she has given church concerts, song and music festivals and various concerts mainly in Denmark. Her repertoire includes work by composers such as: J. S. Bach, J. Brahms, G. Fauré, G. Händel, W. A. Mozart, P. Heise and R. Schumman. She has sung at many festivals such as, the International Festival in Vendsyssel, Festival of Classical Music in Herning and Ikast in 2004. A soloist of the Royal Opera Sten Byriel says about her: the "Main merits of Dorte Vestergaard Poulsen are her ability and the art of expressing herself and moreover the extraordinary tone and range of her voice." Associate professor, Vibeke Hojlund adds: "Dorte Vestergaard-Poulsen is an excellent interpreter, capable of presenting the story and her voice has a specially attractive and beautiful tone." Delight and enjoyment of music and singing are for her the most important things in her life. In the future she wishes to continue developing her talent and set out new targets, to maintain the belief that nothing is impossible and to strive to achieve her targets and intentions. She is open to the world and thinks that there are many wonderful opportunities for the future.
---
Back to Gala concert